How To Provide Great Customer Experience using Real-Time Contact Centre Data
by Daniel Harding | Oct 18, 2021 | Latest News | 0 comments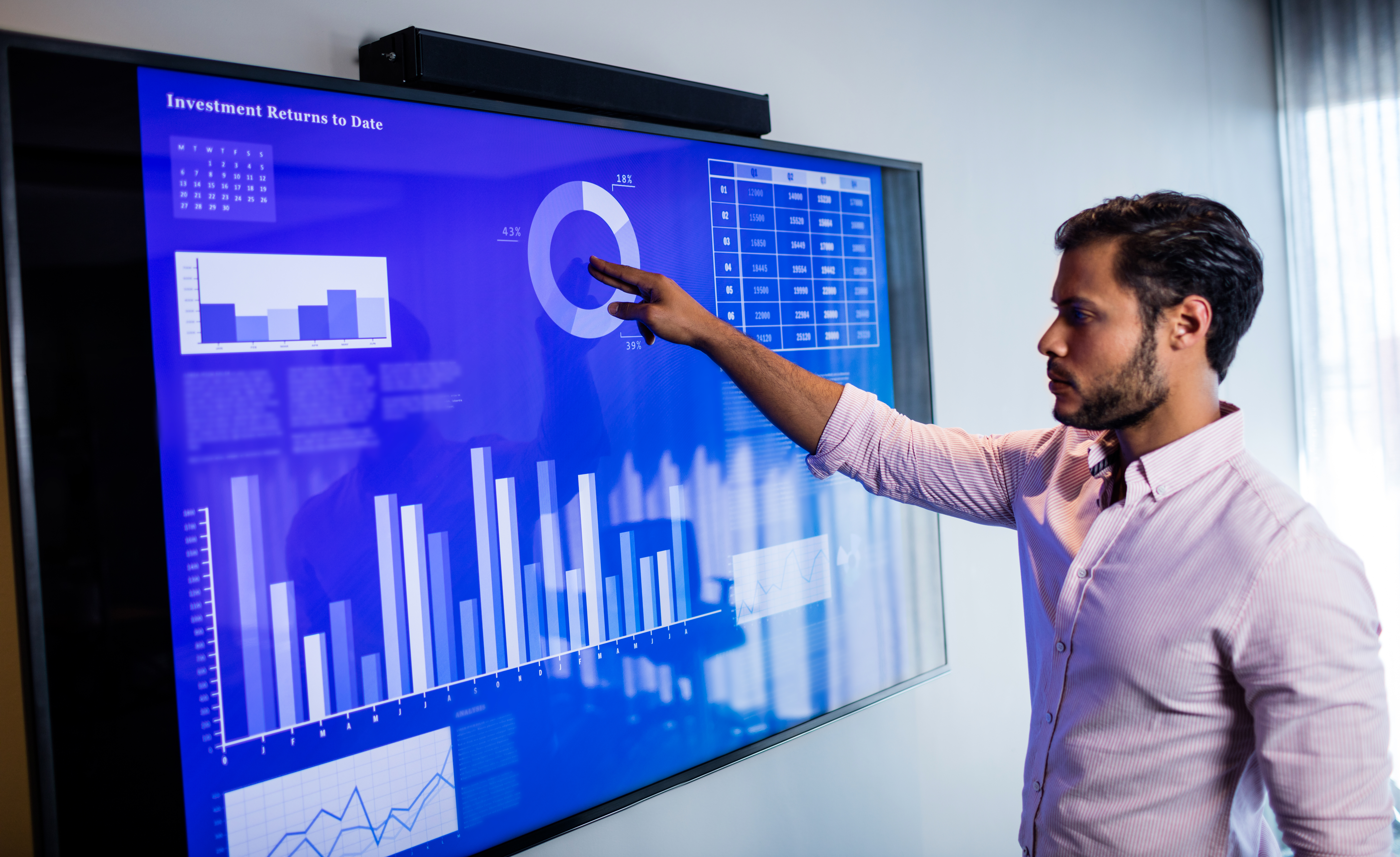 To fuel organisational growth and decisions, data-driven businesses make use of interactions with customers and research to gain key insight into consumption patterns and consumer sentiments. In the era of shifting consumer demands, needs and preferences, it is now more important than ever to cater to new buyer profiles. One way to do this is to dedicate time to generating studies on the market to understand consumers' needs and behaviours.
However, this could be a time-consuming and expensive process. Businesses can tap into the potential of data collected throughout business activities as it happens. As a crucial touchpoint between customers and organisations, contact centres are a treasure trove of consumer-related information.
What are contact centres for?
A contact centre is often a vital element of the customer service model, where a dedicated team of agents handle all outgoing and incoming telephone calls from customers. In the age of chatbots and AI-powered service reps, it may seem like contact centres are a thing of the past. In reality, they're still extremely valuable to businesses in delivering a stellar customer experience, since it is one of the easiest ways for a customer to get in contact with a business and have direct person-to-person assistance.
Contact centres act as a frontline for essential interactions between customers and company representatives. These conversations can be with prospects, long-term customers or paying customers and can cover a range of topics, mainly: enquiries, product returns, asking for more information, product-usage directions and team coaching opportunities.
The contact centre's role in customer experience
Contact centres aim to look through the customer lens. They are one of the major customer touchpoints of any business, and this particular function is directed at enhancing customer satisfaction, customer conversations, and customer expectations on a daily and monthly basis.
Customer experience encompasses a broader range of processes in pre-sale, consumption and post-purchase stages to improve an individual's holistic perception of the brand and create educated business decisions. As such, the customer service aspect of the contact centre lies in the daily interactions. Here, the customer service team will display a particular set of relevant skills to handle and manage; (but not limited to) customer issues, calls by queue, customer details, real-time alerts, customer hold time, contracts with customers, real-time call transcripts, customer churn, and cross-sell opportunities.
To ensure there is a positive customer satisfaction score after every call, agents need to display a deeper understanding of customer perceptions, motivations and needs. Contact centre data can be used to better understand these motivations, in order to efficiently resolve issues, secure opportunities, or nurture brand-customer relationships.
How to use contact centre data to create a positive customer interaction experience
1. Always record calls for quality assurance
Monitoring and measuring agent performance is a critical part of quality assurance and management. Calls that are recorded using audio or screen activity are an indicator of how customers are engaging with the business and the sequence of their actions. Agent productivity is also evaluated in the process to determine whether they are equipped with the right skills to deliver a satisfactory response. These recordings can also be stored to be easily retrieved and analysed for future strategy and planning. Additionally, coaching agents and agent training help the team to develop new skills and knowledge by providing feedback based on real-world examples. This allows you to identify areas of improvement and provide targeted support to help agents become more effective.
2. Use past data to make predictions
Planning is a component of effective customer service, where businesses have to prepare the right amount of resources to receive and handle customer care. On the other hand, improper planning may lead to the contact centres being short-staffed during busy periods, leading to customer frustration. Knowing when your peak hours and seasons are based on past call volume data will tell you about periods of high activity. Businesses can then allocate an optimal number of agents to take on the busier seasons. Of course, there is a chance that high-volume periods may come spontaneously. It is important for data to be monitored consistently over time to produce a robust set of findings that can best indicate and forecast call volumes.
3. Experience metrics to improve service
Also known as talk time, this is the length of the actual conversation where a customer is talking to an agent. On the other hand, handle time refers to the total duration of the call, including the ring time, time on IVR, time on hold, and finally, the call time. During call time, agents have to handle, talk, hold and wrap a conversation efficiently.
For starters, the experience time points to, well, the overall customer experience. Are they waiting too long to speak to an agent? Are they being put on hold too many times to have a positive experience? Then, you have the issue of whether calls are going on for too long. While it's important not to spend too much time with an individual, focusing on snappy calls will have a negative impact on call productivity and resolution. Past data serves as a means to find a middle-ground strategy between optimal call duration, complex systems, and problem-solving.
4. Ask for feedback to gain insight into customer satisfaction
While crunching the numbers can provide an overview of quantitative data, it can be worth asking your customers how they feel. Customer satisfaction is a direct and desired result of customer experience. Simply put, if your customers are happy, they buy things, stay longer, and tell others about your business.
Send out post-contact surveys after every call to learn how the call went. This can be in the form of a star rating or long-form feedback through webchat, SMS or email. While long-form questionnaires can get more qualitative feedback, it can be time-consuming to do so after every call. Generally, there are a few metrics to look at when conducting customer surveys, such as CSAT, Customer Effort Score, Net Promoter Score and Customer Engagement Rate.
5. Abandonment Rate
As the name suggests, the abandonment rate is a metric that looks at how often a sensitive customer leaves a call before the actual call time. If the number of customer complaint calls that face abandonment is high, it could be a sign that your contact centre operations are not optimised to take on the volume of calls it receives. Abandonment rate is also a crucial factor to pay attention to since abandonment usually happens when a customer experience issues. Having a negative customer sentiment can lead to a bad brand reputation.
Measuring the right metrics for success with MaxContact
When it comes to improving contact centre performance, a robust set of past data is a gold mine for optimising contact centre performance. Paying attention to the right metrics can go a long way in finding new opportunities for growth and areas of improvement. MaxContact is a premium contact centre platform that aims to support organisations with all their contact centre needs. Find out more about our solutions and features today.